Select Your Own Chocolates
All our dark chocolates are made with  Maracaibo Classificado (Venezuela), cacao contents 65% minimum. Gold Medal For The Best Couverture  (Chocolate..) In The World. (Italian Pastry Academy)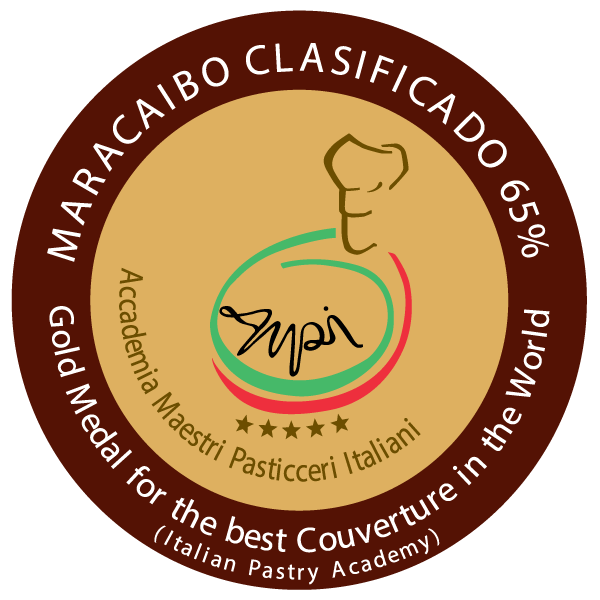 DARK: Ingredients: Cacao kernel, sugar, cacao butter, emulsifier (E322: soya lecithin), vanilla*  Madagascar. Cacao minimum 65%.  Nutritional value per 100g: Protein 5.9g, Carbohydrate 38.7g, Carbohydrate incl. dietary fiber 48.0g, thereof sugars 34.1g, Fat 42.0g, thereof saturated fat 25.5g, Dietary Fiber 9.3g, Sodium 0.01g, Salt 0.0g, Energy kcal 575, Energy kJ 2408
MILK: Maracibo Criolait 38% Ingredients: sugar, cacao butter, cacao kernel, skimmed milk powder, whole milk powder, cream powder, emulsifier (E322: soya lecithin), vanilla* Madagascar. Cacao minimum 38%.  Nutritional value per 100g: Protein 7.8g, Carbohydrate 48.1g, Carbohydrate incl. dietary fiber 50.0g, thereof sugars 47.1g, Fat 38.8g, thereof saturated fat 23.5g, Dietary Fiber 2.0g, Sodium 0.10g, Salt 0.3g, Energy kcal 577, Energy kJ 2415
WHITE: Edelweiss 36% Ingredients: sugar, cacao butter, whole milk powder, skimmed milk powder, emulsifier (E322: soya lecithin), vanilla extract* Madagascar. Cacao minimum 36%. Nutritional value per 100g: Protein 7.1g, Carbohydrate 49.4g, Carbohydrate incl. dietary fiber 49.4g, thereof sugars 49.4g, Fat 40.8g, thereof saturated fat 24.5g, Dietary Fiber 0.0g, Sodium 0.11g, Salt 0.3g, Energy kcal 593, Energy kJ 2483
Weight: (approx. 10-12) gr / chocolate
Allergen : May contain traces of milk (including lactose) & other dairy products. Almonds, hazelnuts, pistachios, tree nuts & dried fruits.  Our chocolates are prepared and packed in a production facilities where soy, eggs & alcohol are present.
Indulge yourself in the depth and richness of our Single Source (Grand Cru), Classical or Organic,  dark, milk or white chocolates made with our finest-quality natural ingredients fillings.
All our gourmet chocolates and pastries are made with only natural ingredients and without artificial colours, flavours, or preservatives.